Discover Extraordinary Wildlife Sightings at our Unique Photographic Hide
Embark on a captivating wildlife photography journey at the Photographic Hide in Soroi Lions Bluff Lodge, nestled in the heart of Kenya's Lumo Conservancy. As a haven for professional photographers and safari enthusiasts, our specially designed Photographic Hide presents an unrivaled vantage point, allowing you to capture the magic of Africa's diverse wildlife in its purest form.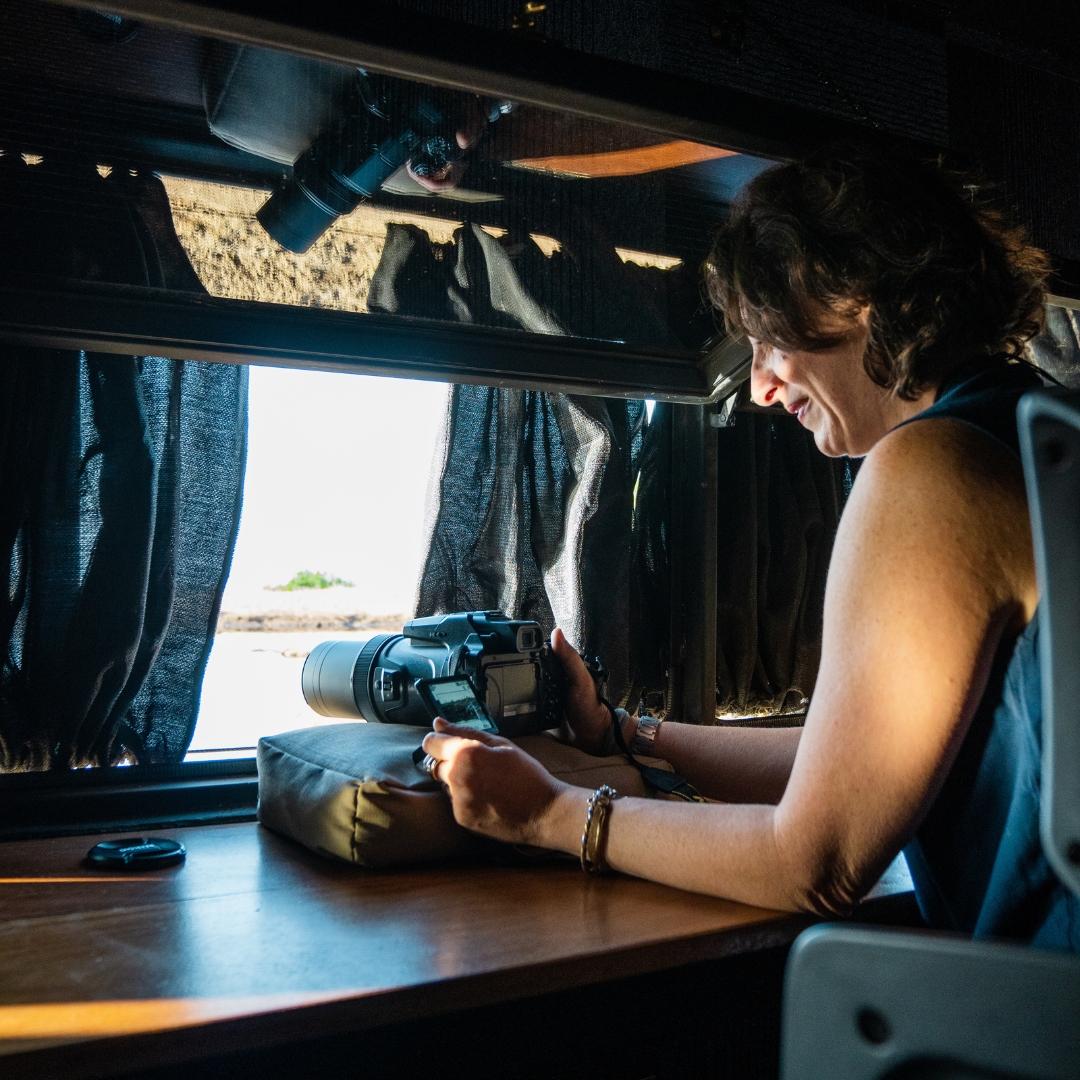 The Soroi Experience: The Lumo Conservancy, home to the majestic lion, the elusive leopard, the towering elephant, and more, provides a kaleidoscope of opportunities for unique photography. With each sunrise casting a golden hue over the endless valley and a constant flow of wildlife frequenting the watering hole, the Photographic Hide is an exquisite platform to practice and refine your photography skills in a controlled environment.
Our Commitment to Conservation: At Soroi Lions Bluff Lodge, our commitment extends beyond exceptional photography. By providing an immersive and intimate experience, we aim to foster a profound connection between our visitors and the stunning world of wildlife, promoting a deeper understanding and appreciation for conservation. Our Photographic Hide provides a platform for creating breathtaking images. It serves as a tool for advocacy and education about preserving Africa's unique ecosystems.
A Glimpse into the Hide: The Soroi Lions Bluff Lodge's Photographic Hide has been meticulously designed to optimize your photography experience. Slightly elevated from the ground, the Hide situates you at eye level with the wildlife, enabling you to create profoundly intimate and immersive imagery.
Constructed with indigenous materials and adorned with native vegetation, the Hide inconspicuously integrates into the landscape, ensuring minimal intrusion to the wildlife. The Hide is strategically fitted with viewing slots that grant a 180-degree panoramic outlook of the watering hole and its surrounding scenery.
To further enhance your experience, the Hide is furnished with comfortable seating and ample space to accommodate your tripods and other equipment, allowing you to concentrate on perfecting your shot.
Why Choose the Soroi Lions Bluff Lodge Photographic Hide? From the ingenious design and the remarkable wildlife encounters to our emphasis on conservation, the Photographic Hide at Soroi Lions Bluff Lodge offers an unparalleled opportunity for photographers and wildlife enthusiasts. Our lodge serves as a beacon of wildlife photography and a platform for fostering an enduring passion for preserving the beauty of the wild.
Key Facts: 
Located in Kenya's Lumo Conservancy, the Soroi Lions Bluff Lodge is renowned for its diverse wildlife and beautiful landscapes. 

Strategically designed viewing slots in the Hide ensure unobstructed 180-degree panoramic views. 

Space within Hide space can comfortably accommodate up to eight photographers and their equipment. 

The Lumo Conservancy is home to various wildlife species, providing photographic opportunities. 

The Hide's controlled environment enables photographers to experiment with different camera settings and techniques. 

Emphasizing conservation, the Hide encourages visitors to connect deeply with nature.
Remember: 
Seasonal Availability: The Photographic Hide is open throughout the year. Differnt animals tend to visit in dryer or wetter seasons.
Capacity – Can accommodate a maximum of four photographers. 
Booking – Booking in advance is essential. You can book the Photographic Hide for shared or exclusive use. A full lodge buyout guarantees exclusive use of the Photographic Hide at no extra cost.
To Book:
Contact
reservations@lionsblufflodge.com