About
Everything you need to know
Lumo Conservancy
Your Essential Guide to Visiting Lumo
Planning a visit to Soroi Lions Bluff Lodge? We've compiled everything you need to know to make your stay as enjoyable and seamless as possible. From our luxurious suites and tantalizing dining options to our unique activities and responsible practices, this comprehensive guide covers all aspects of your journey with us. Whether it's your first time with us or a delightful return, we're here to ensure that every moment at Soroi Lions Bluff Lodge becomes a cherished memory.
About Your Stay
Everything you need to know to ensure a comfortable and memorable stay
Free WiFi
Complimentary WiFi is available in room and guest areas
Hydration
Filtered water is available in room and in guest areas
Laundry
A laundry service is available. Please refer to booking includes and excludes
Meals
Meals are served in the dining area. Please contact us for special requests
Power
24 hour Solar powered Electricity
Pool
The pool at Soroi Lions Bluff Lodge is only available to in-house guests at the lodge
Wheelchair Access
Yes with some assistance depending on the location
Your guide to extra charges
Fees and Additional Costs
Conservation Fees
Nightly Conservation Fee
Adults: US$37 per day (Residents pay  KES 1,000:- per day)
Child: US$19 per day (Residents pay KES 500:- per day)
____________
Conservation Levy
All visitors: US$10 per day (Residents pay KES 1,000:- per day)
Additional Meals
Additional Lunch: US$ 40 per adult (US$ 20 per child)
Packed Lunch: US$ 30 per adult (US$ 15 per child)
Private Bush Breakfast: US$ 75 per adult (US$ 40 per child) – Min 2 Adults
Lumo Vehicle Entry Fee
Up to 5 seats: KES 530:- per day
6-12 seats: KES 750:- per day
Over 12 seats: KES 1,500:- per day
Transfers Costs
Voi Station to Lumo or vice versa: US$ 120 per vehicle per way
Taita Hills Airstrip to Lodge or vice versa: US$ 95 per vehicle per way
Taveta Border to Lumo or vice versa: $120 per vehicle per way
Walks & Hikes
All walks & hikes require a minimum of 2 persons
Lumo Bush Walk: US$50 per person
Ornithology Walk: US$ 60 per person
Nature Trail: US$ 30 per person
Climb Kasigau: US$ 150 per person
Climb Taita Hills: US$ 80 per person
Other Activities
All activities require a minimum of 2 persons
Night Game Drive: US$80 per person
Visit Lake Jipe: US$ 150 per person
Battlefield Tour: US$ 80 per person
Cultural Trip to Bura: US$ 80 per person
Shetani Lava Flow & Mzima Springs:US$ 150 per person (Excluding Tsavo Entrance Fee)
Revitalize Your Senses: Indulge in Our Spa & Wellness Oasis
Unwind and rejuvenate at Soroi Lions Bluff's Spa & Wellness Oasis. Our bespoke treatments, infused with natural ingredients, offer a serene escape to nourish the body and soul.
Location
Getting there and Away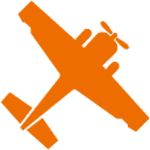 By Air
Fly to Taita Airstrip
FlyALS offers daily afternoon scheduled light aircraft flights to and from Taita Airstrip.
Depart Wilson Airport at 14:15 | Arrive Taita Airstrip at 15:40
Depart Taita Airstrip at 16:00 | Arrive Wilson Airport at 17:30
By Rail
SGR Train to Voi Station
A convenient and comfortable rail journey takes you to Voi Station, followed by a 1h05 road transfer to Lumo Conservancy.
Depart Nairobi at 08:00 | Arrive Voi at 12:08
Depart Voi at 09:55 | Arrive Nairobi at 14:10
Depart Mombasa at 08:00 | Arrive Voi at 09:55
Depart Voi at 12:08 | Arrive Mombasa at 14:00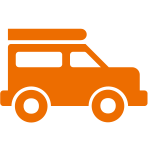 By Road
-3° 30′ 2.3286″, 38° 12′ 25.5054″
Click Here for Google Directions
Travel on the A109 from Nairobi or Mombasa to Voi
In Voi, turn onto the A23 towards Taveta Border. (Turning right from Nairobi or left from Mombasa)
Travel for 48km on the A23, passing the towns of Mwatate and Bura
The entrance to the Lumo Conservancy will be on the left
Enter through the Conservancy Gate and follow the sign boards to the lodge
Soroi Lions Bluff Lodge
Soroi Leopards Lair
Soroi Cheetah Tented Camp
Have a Question?
Here's our list of FAQ's
Your Title Goes Here
Your content goes here. Edit or remove this text inline or in the module Content settings. You can also style every aspect of this content in the module Design settings and even apply custom CSS to this text in the module Advanced settings.
Drinks policy
If your stay is booked inclusive of local branded beverages, a fair usage policy will apply and excessive consumption will be charged at standard lodge pricing.
Geography
Soroi Collection camps and lodges are in East Africa's Kenya, a country sharing borders with Tanzania and Uganda and approximately the size of Texas and Spain.
Our camps are based in the below locations;
Maasai Mara Game Reserve
Soroi Mara Bush Camp
Soroi Private Wing Camp
Soroi Luxury Migration Camp
Lumo Conservancy, Tsavo
Soroi Lions Bluff Lodge
Soroi Leopards Lair
Soroi Cheetah Tented Camp
Samburu Game Reserve
Soroi Larsens Camp
Soroi Samburu Lodge (Opening July 2024)
People
Kenya is home to over 40 tribal ethnic groups, each with unique dialects. English and Kiswahili are widely spoken, especially in towns, lodges, and hotels, including ours. You are likely to interact with several ethnic groups such as the Taita, Samburu and Maasai, even more as part of your travel to our camps and lodges.
Cultural visits are also encouraged, as part of your interaction and understanding of the local communities in the locations we are in. Please liaise with the camp manager, travel agent or reservation consultant for more information on these visits at the time of booking or during your stay.
Time
The time zone for Nairobi, Kenya is East African Time (EAT) whose offset is (UTC+03:00).
Climate
Kenya lies on the equator and has a pleasant, tropical climate, but there are somewhat, regional climatic variations influenced mostly by altitude. Kenya's daytime temperatures average between 20°C and 30°C in the Highlands, but it is warmer on the coastal region.
While the country has no real winter or summer periods, there are both Dry and Wet seasons. Rainy seasons occur from late October to November and late March to May. Traveling during these periods offers quieter park experiences with vibrant flora. July and August are cooler and often overcast, while December to mid-March is warmer.
Currency
The currency of Kenya is the Kenyan Shilling (KES). Currency exchange services are available at airports, hotels, and banks.
Be cautious about carrying large amounts of cash and ensure your money is dispersed across different bags.
Major credit cards are accepted at most sites frequented by tourists, hotels, lodges, and shops, but note that a surcharge (approximately 5%) is often levied.
ATMs are available for withdrawals but note that you can only draw currency in Shillings. Proof of identity may be requested; please ensure you always carry a passport or some
form of photo identification.
We recommend that our guests bring some small denominations (5s, 10s, 20s) for tipping purposes. It is our recommendation that cash bills be newer than 2013.
Passport & Visa Requirements
As of 02 July 2015, anyone who requires a VISA to enter Kenya must apply for an e-Visa, before traveling to Kenya. Travelers may be denied boarding of their flight if they do not have a valid e-Visa.
Visa processing takes approximately 24 hours to 7 days from submission. However, it is a good idea to apply for your entry visa in advance in case of any complications with your application or any holiday periods at the time of your application that could cause slower application processing.
A passport is required for all foreign visitors with a minimum of 6 months validity and at least 2 consecutive blank visa pages in your passport. If you travel through more than one country, our recommendation is 3 or even 4 blank pages.
KATO provides facilitation of the eVisa at a small fee – More Info
Insurance
Emergency Evacuation insurance is not included in our rates. We require information about your travel insurance details, passport numbers, emergency contact person, birth date, and blood group for our records. This is not a travel insurance, and only covers medical evacuation in case of a medical emergency. It is a requirement that all our guests purchase and maintain valid Travel Insurance, that covers for medical emergencies, curtailment of your trip due to
unforeseen circumstances & loss of belongings.
Additionally, please ensure proper insurance for your camera/video/film equipment and
personal items.
Drinking Water
Mineral water is available in all shops & restaurants and at all Soroi Collection properties. We recommend using mineral water too for brushing your teeth, provided in all rooms at our camps and lodges.
While on safari, we suggest that you drink more water than you are used to keep hydrating.
Health Precautions
Kenya is generally a low-risk travel destination. We advise taking Malaria prevention measures. Consult your doctor or a specialized travel clinic for advice on necessary vaccinations. Travelers from India, South America, Singapore, or across the tropics must have a yellow fever vaccination and certificate.
The information on this page is just a brief, general guide and should not be used in replacement of a consultation with your travel doctor. Local government organizations and travel clinics are trusted resources for up-to-date information, requirements, and recommendations about travelers' health in Kenya.
Plastic Bags
Kenya banned all single-use plastic bags as of 28 August 2017. It is NOT allowed to bring in plastic bags from overseas into Kenya; doing so will attract strict and high fines. We advise removing all plastic bags from your luggage and purchases before entering the country.
Further, single-use plastic is banned in parks, reserves and protected natural areas. Kindly note the same and ensure that you do not carry any single use plastic items with you on safari. (e.g., plastic straws, bottles, picnic cutlery etc.)
Your Title Goes Here
Your content goes here. Edit or remove this text inline or in the module Content settings. You can also style every aspect of this content in the module Design settings and even apply custom CSS to this text in the module Advanced settings.
Check In & Check Out Times
Check-In time is from 12:00 onward
Check-Out time is strictly 10:30
Late Check-Out requests are payable on check-In
Voltage
In Kenya, the standard voltage is 220 – 240 V, and the frequency is 50 Hz (as is in the UK, Europe, Australia and most of Asia and Africa).
Plugs are UK Standard plugs (rectangular 3-pin). Our camps provide 24-hour electricity, with back-up generators. On request, we can provide an inverter for your safari vehicle for charging your camera batteries or phones. Adapters will be provided at each of our camps.
Luggage
Please ensure that your baggage is packed in soft bags and should weigh no more than 15 to a maximum of 20 kgs per person. It is possible to store luggage during the safari at your hotel or at our Nairobi office if you are returning thereafter your trip. Our camps will offer complimentary laundry services during your stay.
For local domestic flights, the maximum luggage allowance per person is 15kgs including hand luggage, in soft bags.
Please apply standard safety guidelines – do not leave your luggage unattended and always keep your valuables close by or locked away.
Network Coverage
All Soroi camps and lodges have phone network coverage. Wi-Fi is also available at all camps. It is strongest in the Main areas, including the reception, dining and public lounges.
Photography
Please be sensitive when photographing people. Kenyans are renowned for being friendly; however, it is courteous to ask permission before snapping away, and not all individuals will consent to impromptu photography. Before photographing local tribes, consult with your driver/guide. Photographing State houses, airports, military installations, police stations, government facilities, border posts, soldiers, or police is strictly prohibited.
Unmanned Aerial Vehicles (Drones) are prohibited in any of the conservation areas we are located in. Please bring a good supply of film equipment/materials, as local supplies are limited when on safari or for digital photography.
Pack extra memory cards and spare batteries. A dustproof bag ensures your camera is safe from the dust whilst on safari. A pair of binoculars will enhance your game-viewing experience, and although your guide will have a pair available to use, you may wish to bring your own pair along for convenience. A small flashlight – although flashlights are available at each Soroi Collection and camps and lodges.
Packing List
As a general guide, comfortable, loose-fitting, and casual clothing you can wash and wear is recommended while on safari. Muted colors are best for game viewing.
Game drives are generally conducted in the early morning and the late afternoon, which can be cold and chilly. However, the temperature often warms up during the day, so it is best to dress in layers.
The most practical items to pack for your Kenya safari are:
Items of clothing in khaki, green, beige, and earth/neutral-toned colors
Long-sleeved shirts that offer protection from the sun and mosquito bites
Short-sleeve shirts or T-shirts
Shorts or a light skirt
Safari trousers for evenings and cooler days
A fleece jacket or thick sweater is recommended for early morning and evening game drives.
A lightweight waterproof jacket in case of rain
Swim and beachwear
Comfortable walking shoes
Lightweight sandals or flip-flops (for wearing around the camp)
Buff, scarf, or bandana (good for dust)
Your preferred sunscreen, sunglasses, hat, insect repellent, moisturizer, and lip balm
Sports bra for women, IF desired. Some of the roads in the reserve are not well maintained and can be quite bumpy.
A wide-brim hat with an under-chin tie (to stop it from being blown off in open vehicles)
Personal items; Prescription drugs
Camera, battery, extra battery, and plenty of memory cards –You will need this for the photos of all your precious memories!
Tips & Gratuities
While tips and gratuities are part of the safari tradition, guests are not obliged to offer tips. Our staff highly appreciate your tips as they serve as an affirmation of their outstanding performance. Our camps and lodges have a designated tip box in the reception or a central location for a discrete contribution to your camp or lodge staff.
Any staff member more deserving of excellent service may be tipped individually/separately, and as for tipping your driver guide, we suggest that this is done separately.
Suggested Amounts:
US $ 3 – 5 Porterage, Stewards, and Housekeeping per day
US $ 10 per person per day for driver/guides
It's important to note that it is inappropriate for staff to solicit tips or gifts for their families. We urge you to report any instances of this nature.
Dangers of the bush & Park Regulations
Please respect the wild animals and park regulations to ensure your safety and preserve the environment.
Although the animals we see on safari may seem completely unconcerned by our presence, they are wild and can be dangerous, and you should not wander off on your own whilst on safari. No animal is tame, and they must always be treated with respect and not approached unless by an authorized professional armed ranger/warden.
Always listen to your guide and follow instructions carefully.
DO NOT walk alone after dark or outside the limits of the camp.
DO NOT leave the safari vehicle in the park without consulting your guide.
Our camps and lodges are in protected areas; reserves and conservancies and there are rules and regulations for these. Please read the park rules and regulations at the camp or ask for a copy from your driver guide or the camp manager.
Vehicles
Soroi Collection has a fleet of safari-equipped 4WD Land Cruisers, adapted for safari adventures.
Philanthropy & Community Projects
At Soroi collection, we are passionate about philanthropy and sustainability. We endeavor to adhere to our responsible tourism policy practices. As such, we advise against handing out money or gifts to locals.
We maintain connections with community projects and schools that would greatly benefit from your support. For more information, consult the camp manager. Donations of clothing, pens, and pencils are highly valued.
Plastic Bags
Kenya banned all single-use plastic bags as of 28 August 2017. It is NOT allowed to bring in plastic bags from overseas into Kenya; doing so will attract strict and high fines. We advise removing all plastic bags from your luggage and purchases before entering the country.
Further, single-use plastic is banned in parks, reserves and protected natural areas. Kindly note the same and ensure that you do not carry any single use plastic items with you on safari. (e.g., plastic straws, bottles, picnic cutlery etc.)