Adventure Unleashed
Thrilling Activities and Authentic Safari Experiences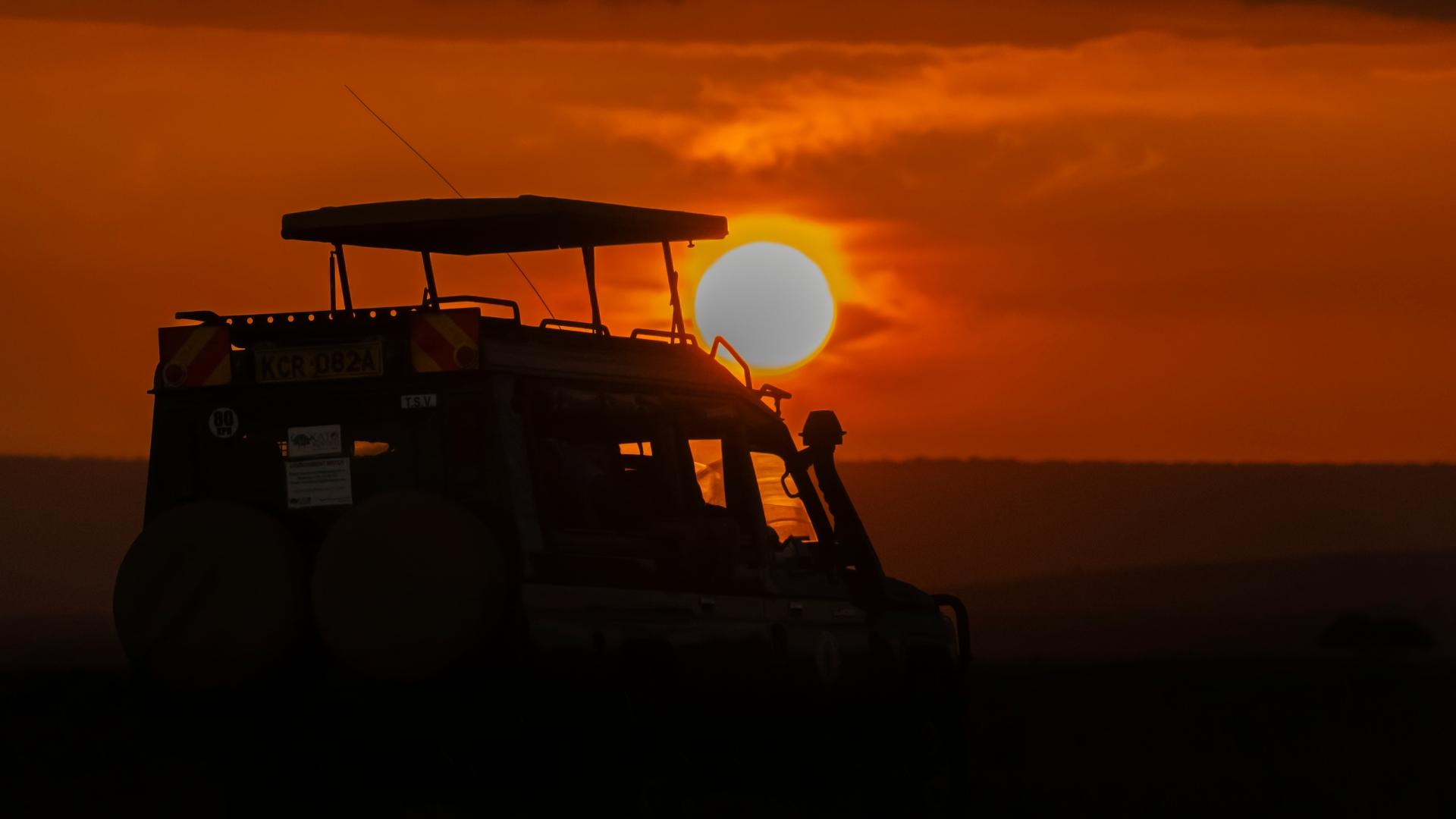 Night Game Drive
A uniquely specialised event, not normally permitted within the boundaries of the National Parks and Reserves, is a night game drive, the ultimate safari luxury experience. Leaving the Lodge either before or after dinner set off to discover the creatures of the night. The night is the exclusive domain of the hunters such as leopards and lions. It is the only time when you may catch a glimpse of such elusive nocturnal creatures as aardvark, aardwolf, and Lumo's melanistic serval cat. Your vehicle will be equipped with a powerful handheld lamp used to sweep the bush for sightings. Children over 5 years of age are welcome and really enjoy this exciting glimpse, of what happens around them when they are usually in bed.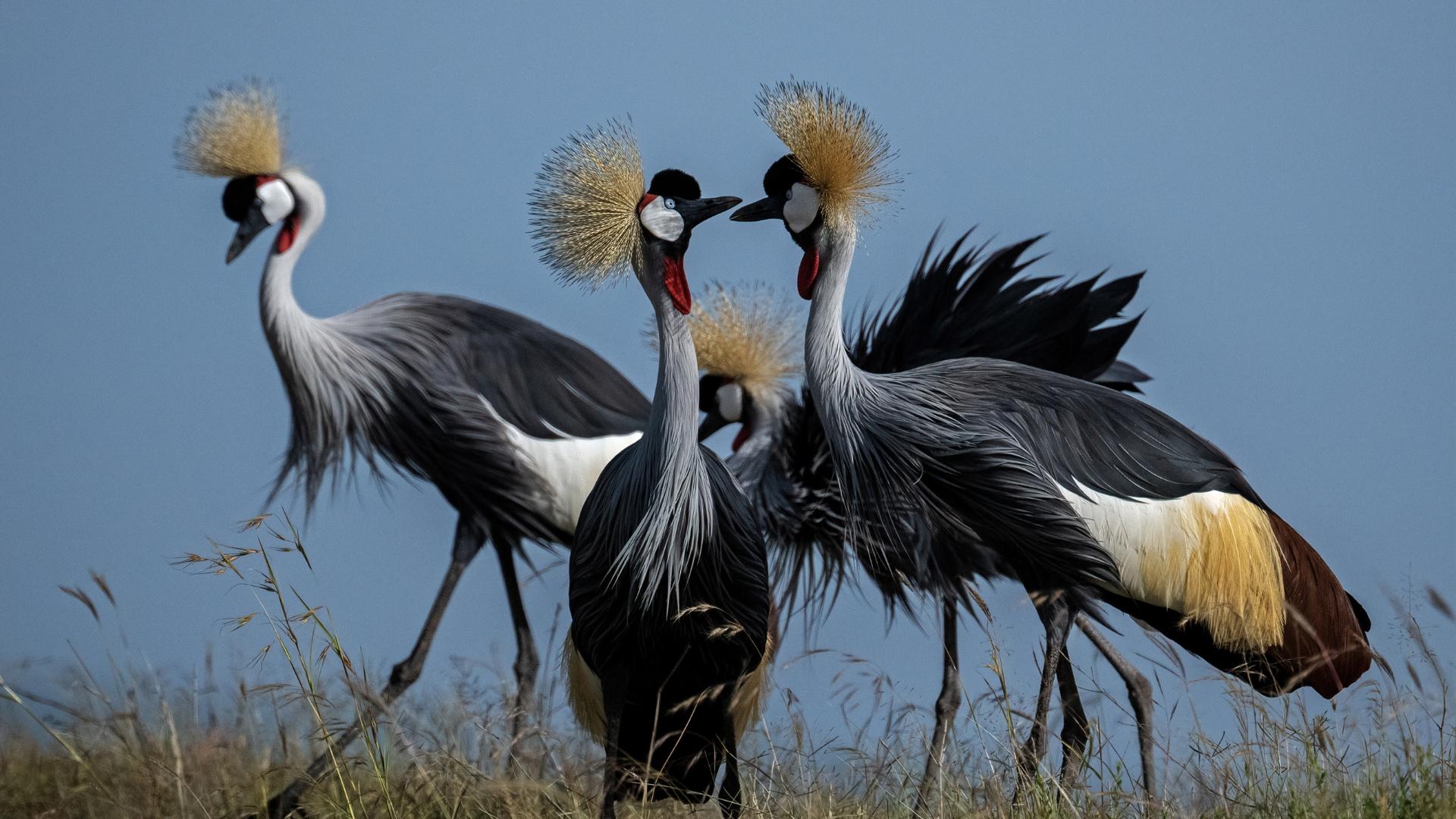 Ornithological Walk
With over 1,070 species of birds, Kenya has the second highest country bird list in Africa, while the area around Tsavo West boats 600 recorded species. For the amateur and serious ornithologist alike, we offer a range of half or full-day. Outings can be custom tailored to your interests. The services of a professional ranger and up-to-date bird checklists are included. Picnics, bush lunches, and sundowners can be scheduled to suit your needs.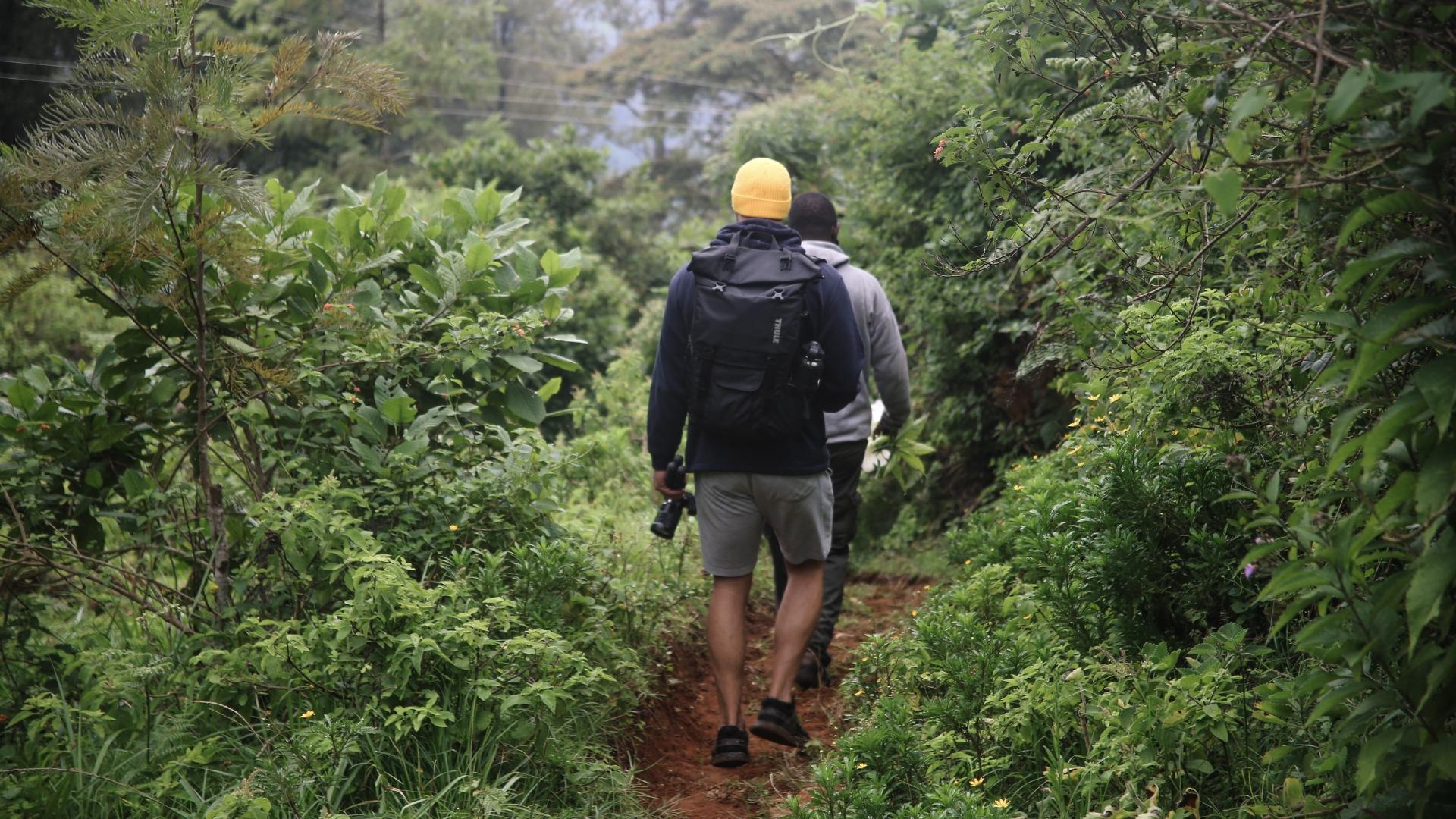 Climb Taita Hills
Climb the beautiful Taita Hills. Drive through lush, mountainous Taita, where the climate is perfect and the views stunning over what is known to the locals as ' little Switzerland.' Walk through the farmlands and interact with the locals in their daily chores. It takes about 45 minutes of steep walking from where you leave your vehicle to where the view is panoramic. The camp will supply you with a nourishing packed picnic lunch.
Private Bush Breakfast
A bush walk or morning game drive culminates in the best meal of the day. Enhanced by being eaten under a tree. Fresh fruit, juice, tea, coffee, and a cooked breakfast to your requirements will be freshly prepared by our chef while you relax and soak up the atmosphere of the bush through which you have just meandered.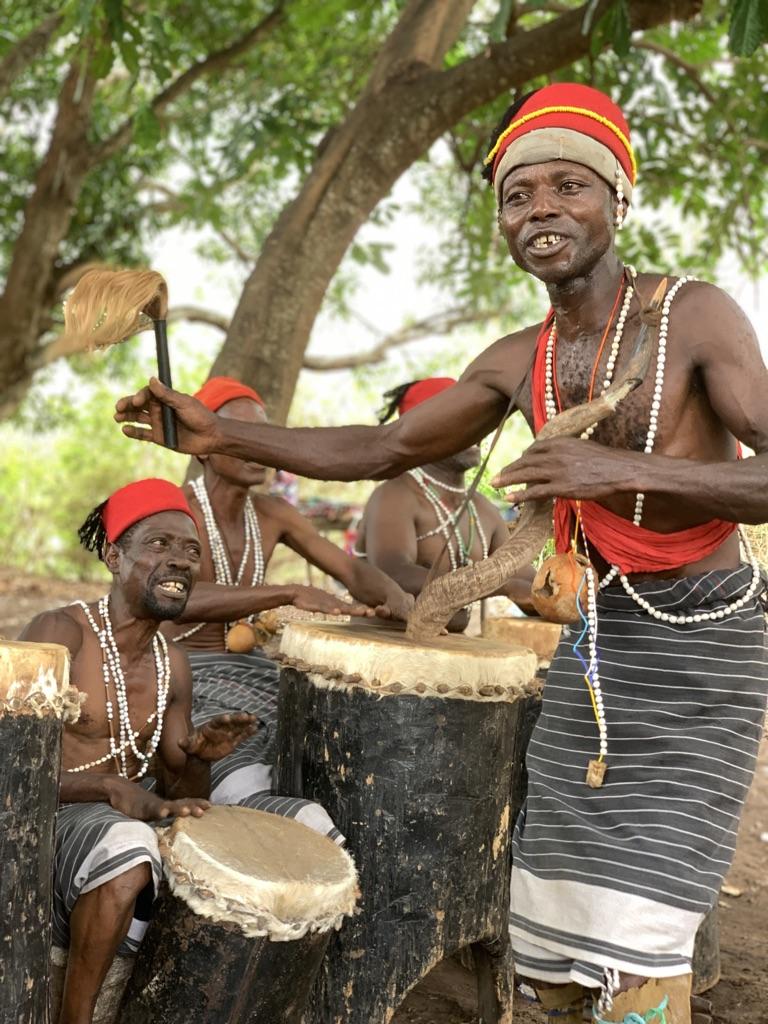 Cultural Visit
As part of our extensive eco-interface, we offer cultural visits to local villages. On this tour, you will enter a typical ethnic home, watch a dance display, or beading and handicrafts in the making. You will see how the farmers manage diverse crops and pastoral activities, such as cattle and goat maintenance. You can be driven to Wundanyi to explore the skull caves and to Ngang'ao forest, an untouched rainforest where you will be guided through thick vegetation to see rare birds and butterflies that only exist here.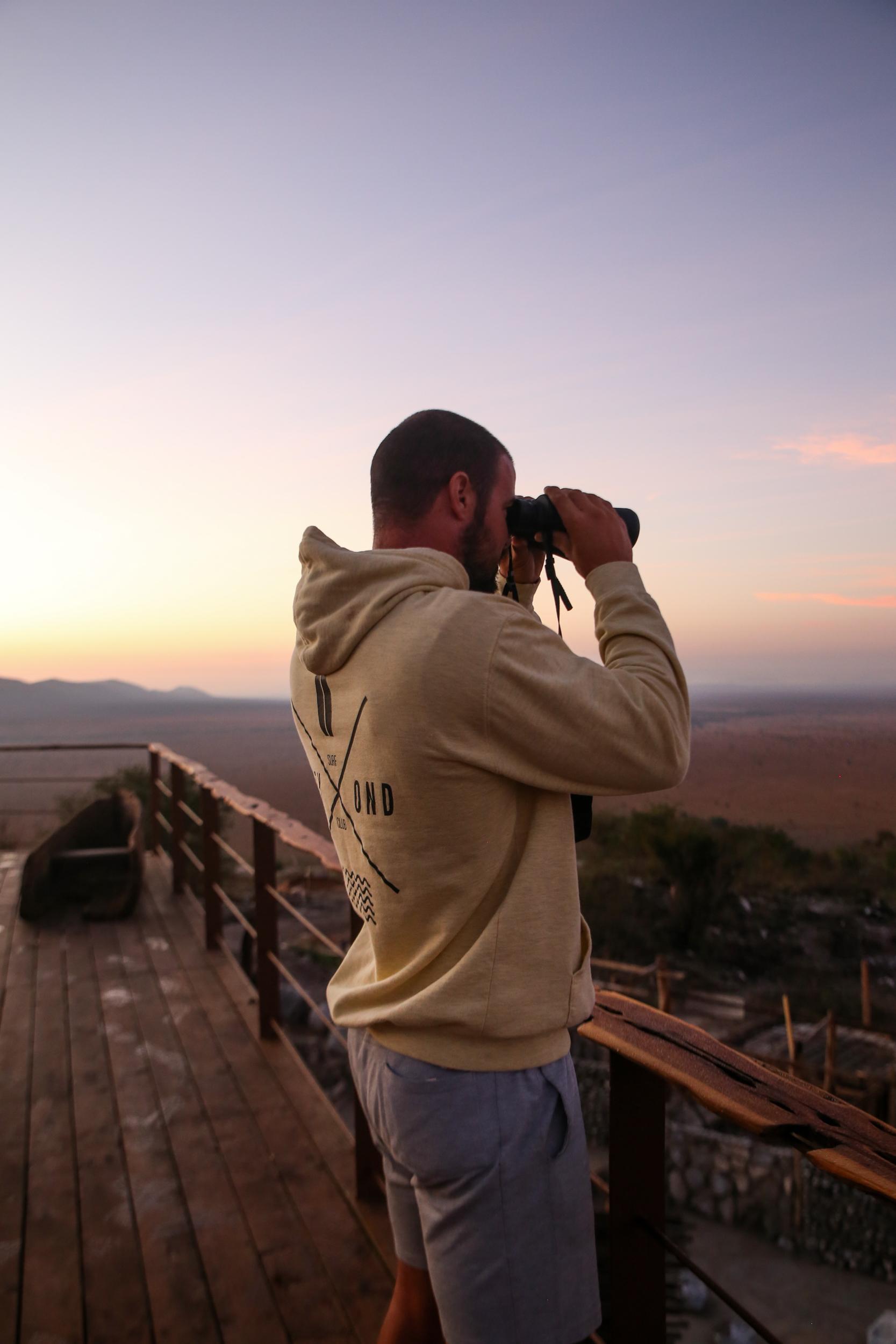 Nature Trail Around Lion's Bluff
Of interest to all ages, our rangers especially enjoy teaching children the tracks, signs, insects, and bushes around the Lions Bluff itself. Our resident Taita naturalist guide will teach you which roots & leaves are edible and which the local people use to put spells on your enemies. Examine spider nets, and collect quartz rock or leaves to make a refreshing tea. Identify birds by their call and enjoy them in the bush.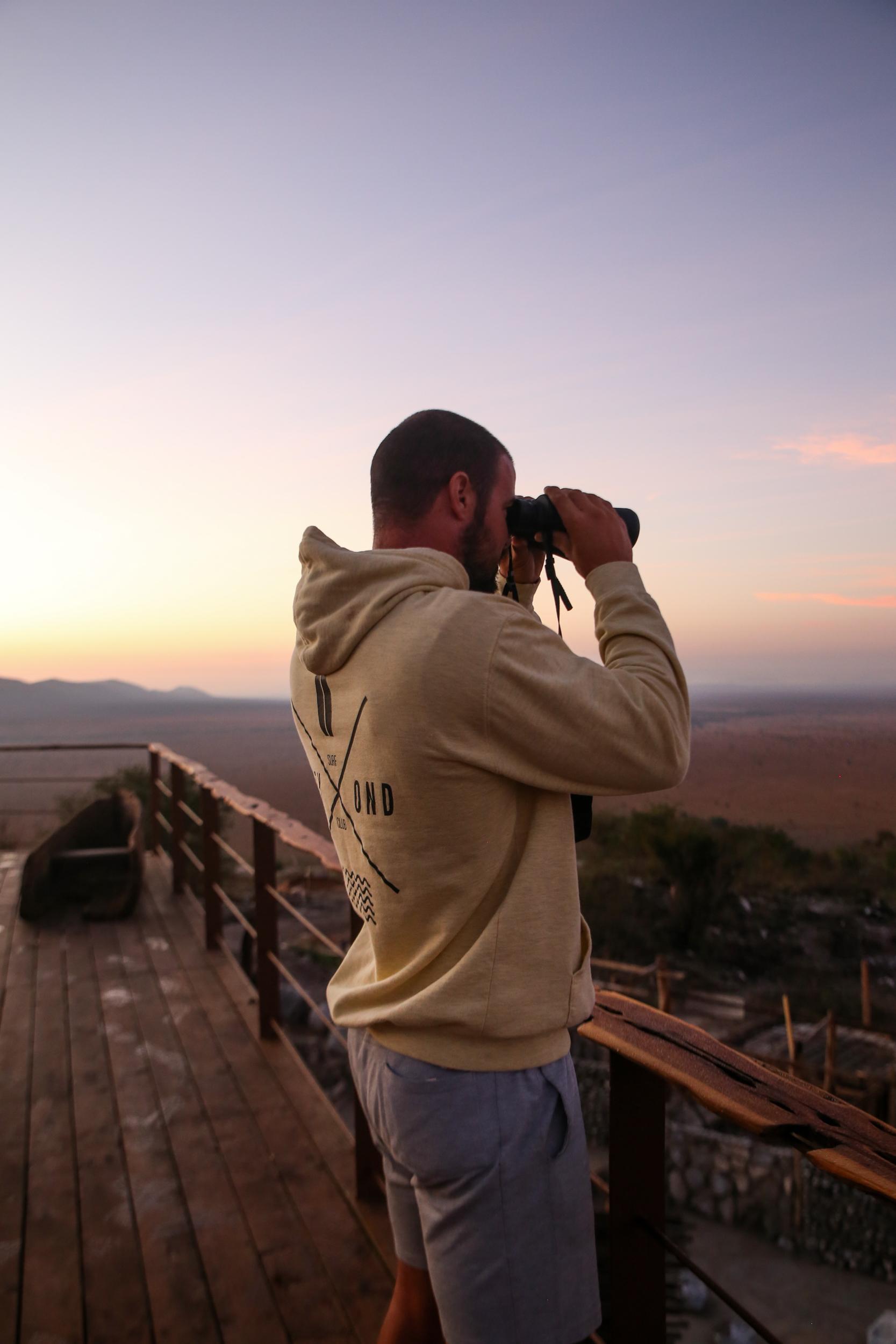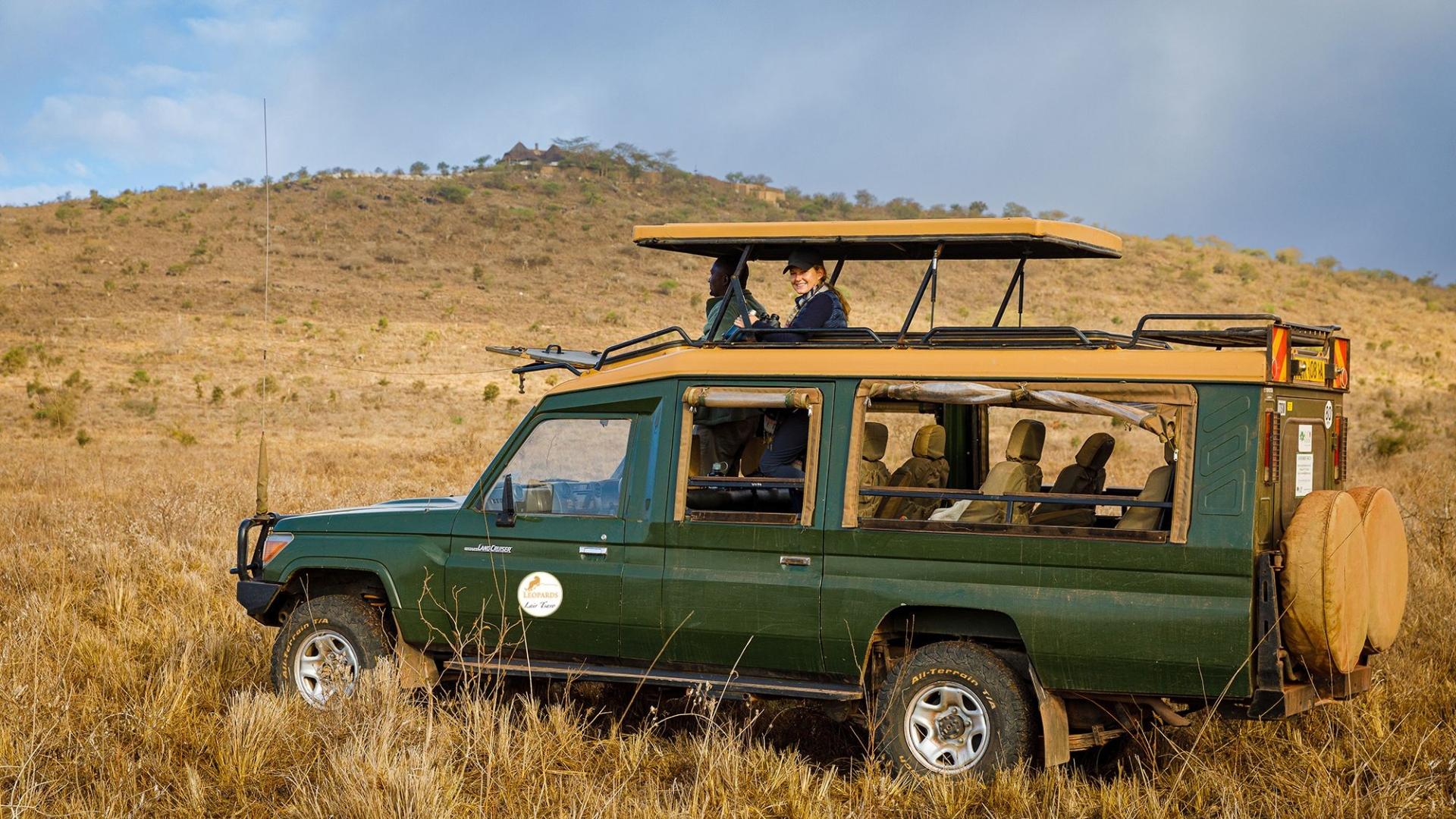 The Game Drive Experience
Feel at one with the Sanctuary as you explore the territory in an intimate fashion, from an elevated position in our custom-built 4×4 safari vehicles. Our experienced rangers will show you some of the stunning views of the area, together with birds, trees, carpets of wildflowers and the animals who tread over them. Using this intimate interface, feel at one with the amazing safari experience that is Lions Bluff. Elephant, strikingly beautiful lesser kudu, majestic eland, lithe impala, elegant grant's gazelle, imposing lions, adorable cubs, finding them depends on the skill of our rangers, the seasons, good eyesight and luck. Every game drive is a different experience.
Photographic Hide
The Photographic Hide at Soroi Lions Bluff Lodge in Lumo Conservancy offers an unparalleled opportunity for professional photographers and safari enthusiasts. With its ingenious design, intimate wildlife encounters, and emphasis on conservation, it stands as a shining example in the realm of wildlife photography. The Photographic Hide offers an optimal photographic experience. Elevated slightly above ground level, the Hide provides a unique vantage point, putting photographers at eye level with their subjects. Built from local materials and camouflaged with native vegetation, the Hide blends seamlessly into the environment, minimizing disturbance to wildlife. The viewing slots allow a 180-degree panoramic view of the watering hole and the surrounding landscape. In addition, the Hide is equipped with comfortable seating and ample space for tripods and other equipment, ensuring photographers can focus on capturing the perfect shot.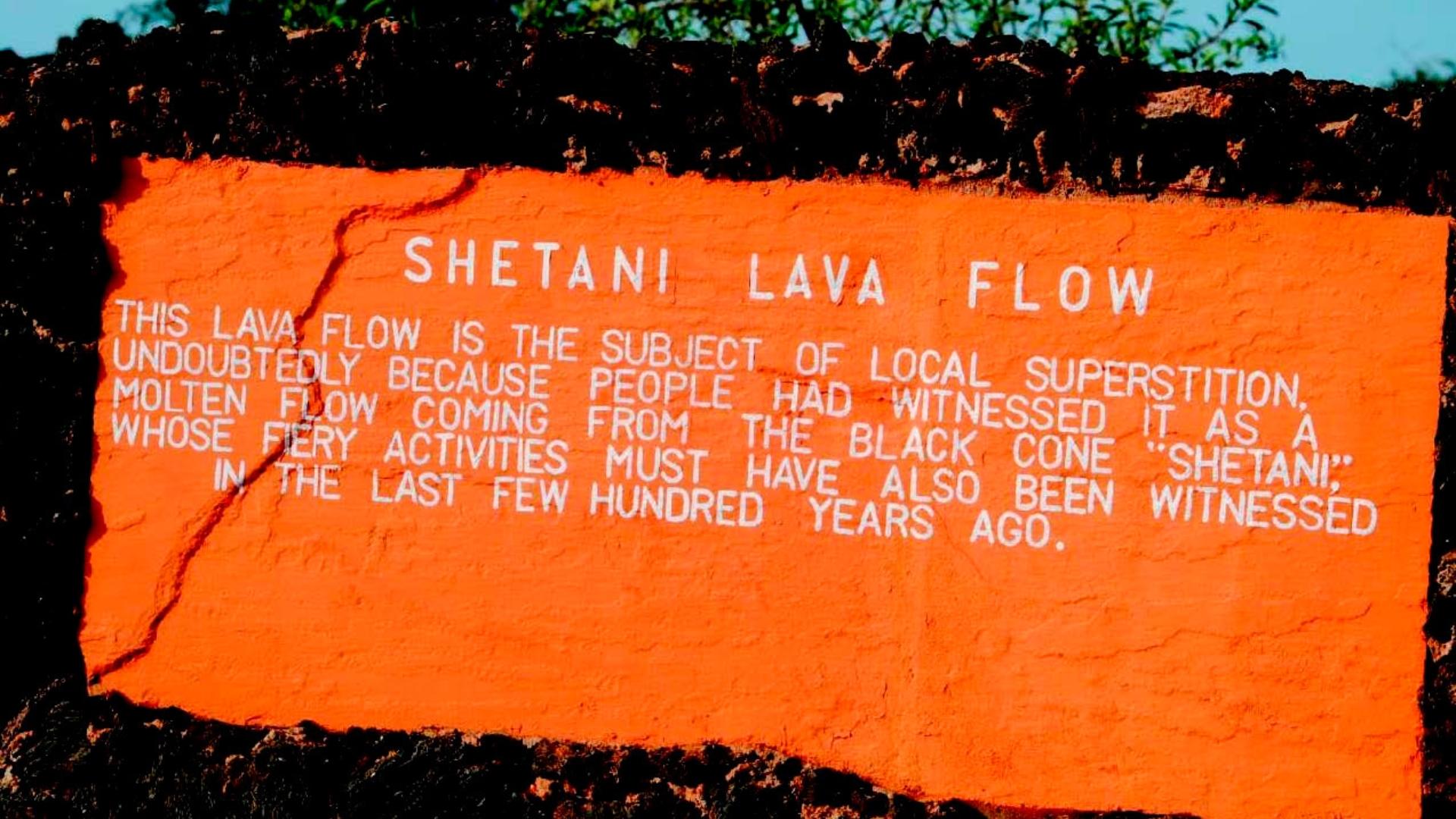 Visit Shetani Lava Flow & Mzima Springs
Mzima Springs are a series of four natural springs in Tsavo National Park, producing an incredible 250 million litres of fresh water daily. The source of the spring rises in the Chyulu Hills and provides the bulk of Mombasa's fresh water. The springs are resident to hippos, Nile crocodiles and various birdlife. There's an underwater viewing chamber, where you can see the fish swimming in the clear waters. The flows were formed a few hundred years ago. This vast expanse of folde black lava spreads 50 kilometres across the savannah near the Chyulu Hills. The last major eruption here is believed to have occurred around 200 years ago. Nearby are the Shetani Caves, which are also the result of volcanic activity.
Visit Lake Jipe
About one and half hours from Lions Bluff, in Tsavo West, lies this freshwater lake that borders Tanzania. A host to hippos, crocodiles, and unique birdlife. A lake shared by two countries, each with different economic values. Since the Kenyan side of the lake lies in Tsavo West National Park, no fishing is allowed. Tanzania is allowed controlled fishing. Boat rides are provided at an extra cost. A Packed picnic meal is provided for your lunch.
Bush Walk
Awake with the African Sunrise and drive in one of our game vehicles to an area where it is safe to walk in the wilderness. Accompanied by Lumo Community Wildlife Sanctuary's skilled rangers, walk amongst the tracks and signs, flora, and fauna of this protected area. Allow for your ranger to enjoy showing you the environment in which they grew up, their intimate knowledge of the insects, birds, tracks and signs.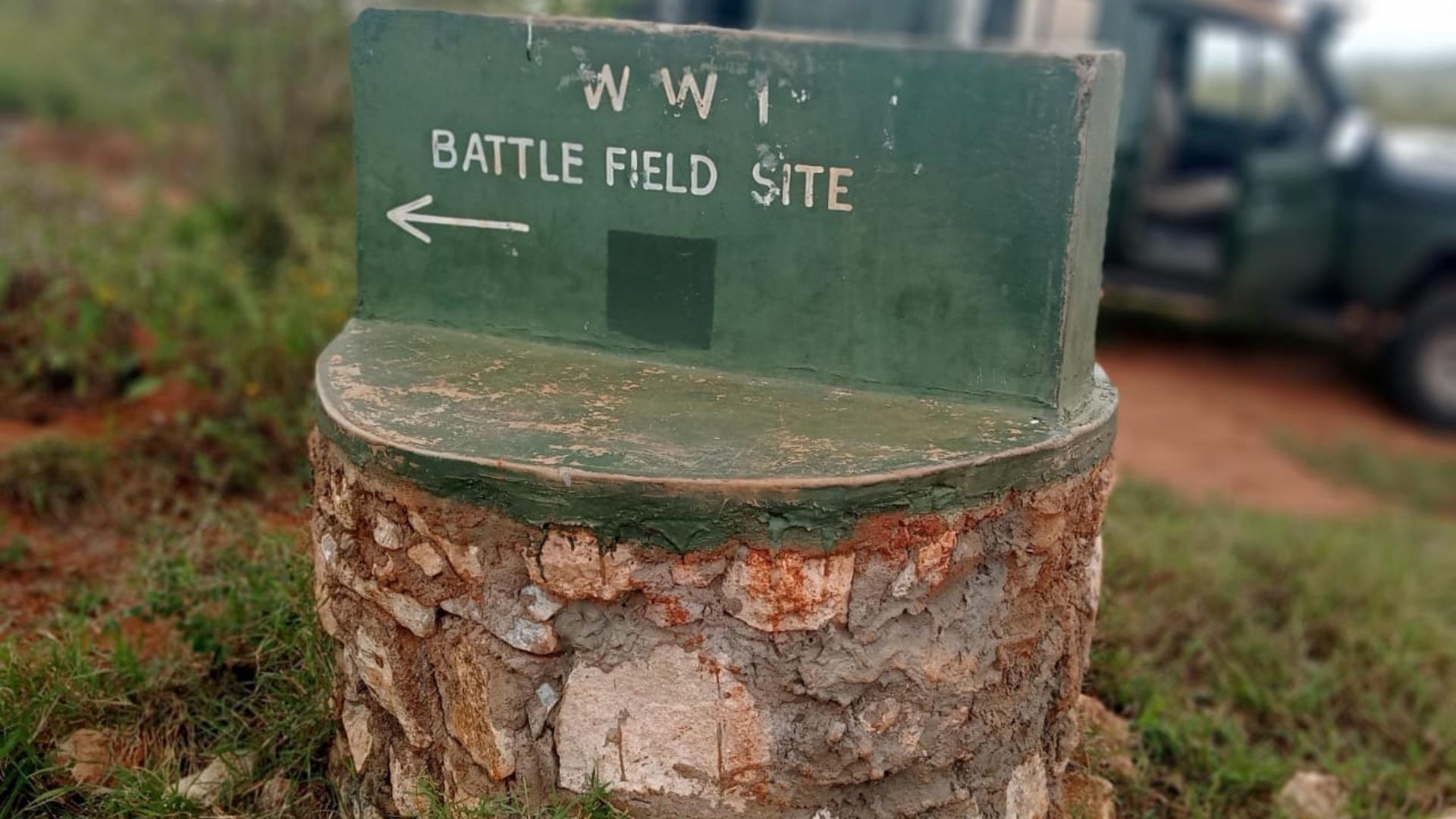 Battlefield Tour
Lions Bluff is situated close to the strategic arena in the East African campaign of World War 1. We host a series of unique battlefield tours which retrace the battle lines of perhaps the most strange campaign in British and German military history. The tour covers Mwashoti Village, Salita Hill Village, Picket Hill, and Maktau Indian Commonwealth war graves in remembrance of the fallen heroes and it ends at the World War 1 museum in Taita Hills Lodge.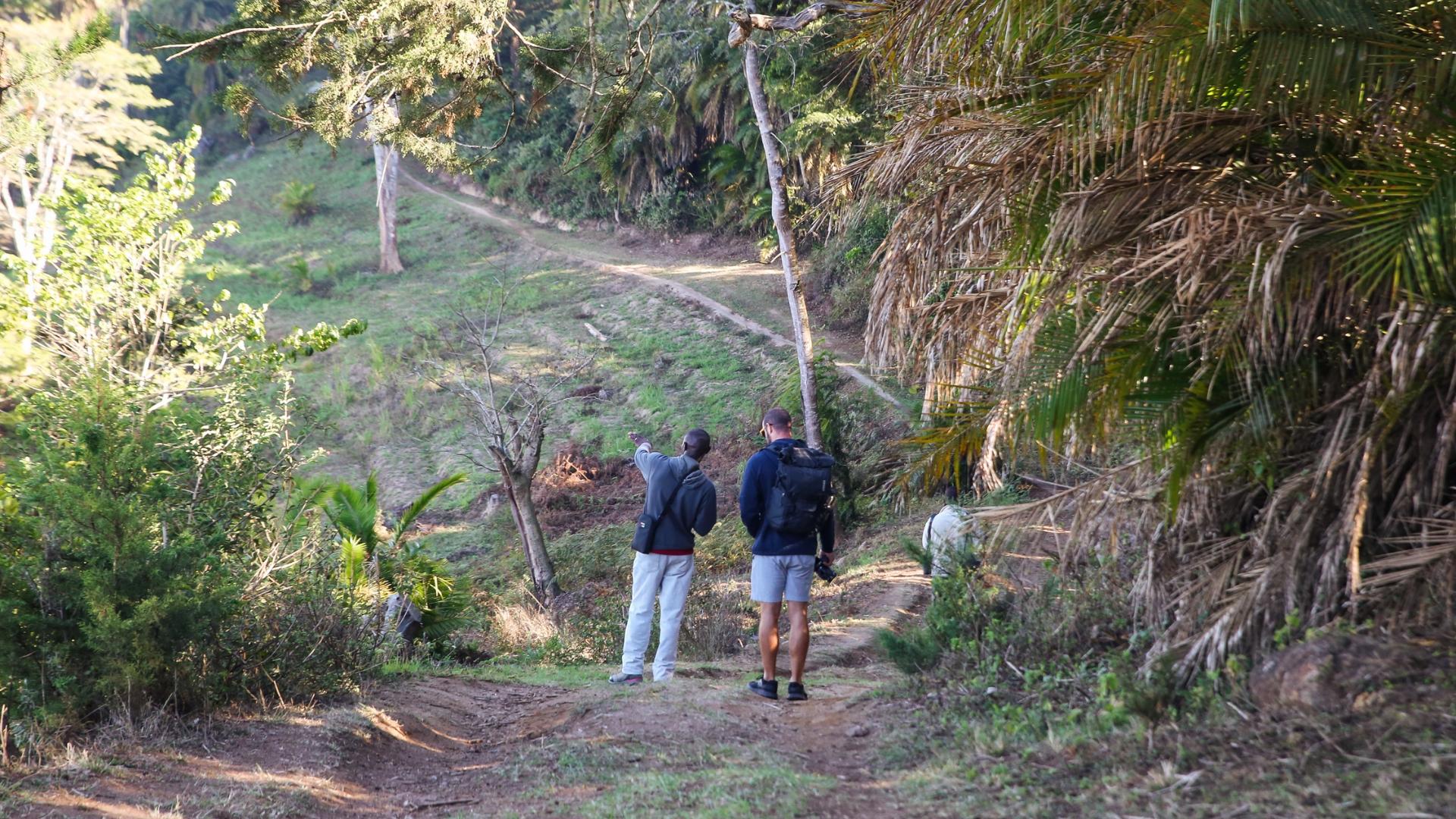 Climb Kasigau
Mt. Kasigau is part of the Eastern Arch Mountains and is renowned for its endemic Flora and Fauna. This is a 3-hour ascent, 1641 meters above sea level. Discover a World War 1 British encampment with visible trenches and hideouts, identify rare trees and birds, and enjoy learning as you ascend more about the culture of the local Taita people. Best to start before first light with packed picnic breakfast and lunch.