BATTLEFIELD TOUR
Explore surrounding historic first world war sites
A great deal of the World War 1 war fought, won and lost by the European super powers and their allies in our backyard. Lions Bluff is situated close to the strategic arena in the East African campaign of World War 1. We host a series of unique battlefield tours which retrace the battle lines of perhaps the most strange campaign in British and German military history. On the landscape around you a campaign to deny the Germans access to the Mombasa – Uganda railway line was conducted. Battles ensued, involving blowing up railway lines, Rolls Royce armoured cars, field guns salvaged from a sunken Royal Navy Cruiser and rickety aircraft from the Royal Naval Air Service and Royal Flying Corps.
Imperial troops came from many sources including the British Indian Army, European settlers in Kenya and South African volunteers. Large numbers of locally recruited askaris were also used by both sides. There were huge logistical problems such as poor communications, disease and lack of water. Indian Army engineers laid a water pipeline in 1916 from the high hills to the north east of Lions Bluff to Maktau and this is still in use today. The railway line they constructed is still to be seen in several places alongside the road from Voi towards the turn off to Lions Bluff.
In 1918 news of the Armistice was received by the German forces, by now forced to retreat far to the south of current day Tanzania, three days after the war in Europe had ended. 'Shout at the Devil' a book commemorating the campaign was written and later turned into a film. A newsreel filmed in this area also exists in the Imperial War Museum. Apart from these, all that remains of this bitter and bloody campaign are the gravestones of soldiers in the Commonwealth War Cemeteries in Maktau and Voi together with the detritus of war on the remains of nearby hilltop forts and camps. The tour covers Mwashoti Village, Salita Hill Village, Picket Hill, Maktau Indian Commonwealth war graves in the remembrance of the fallen heros and ends at the World War 1 museum in Taita Hills Lodge. The tour is conducted by guides, trained by great historians.
Distance:
20 minutes drive from Lions Bluff Lodge.
Find out more at The Great War East Africa Association website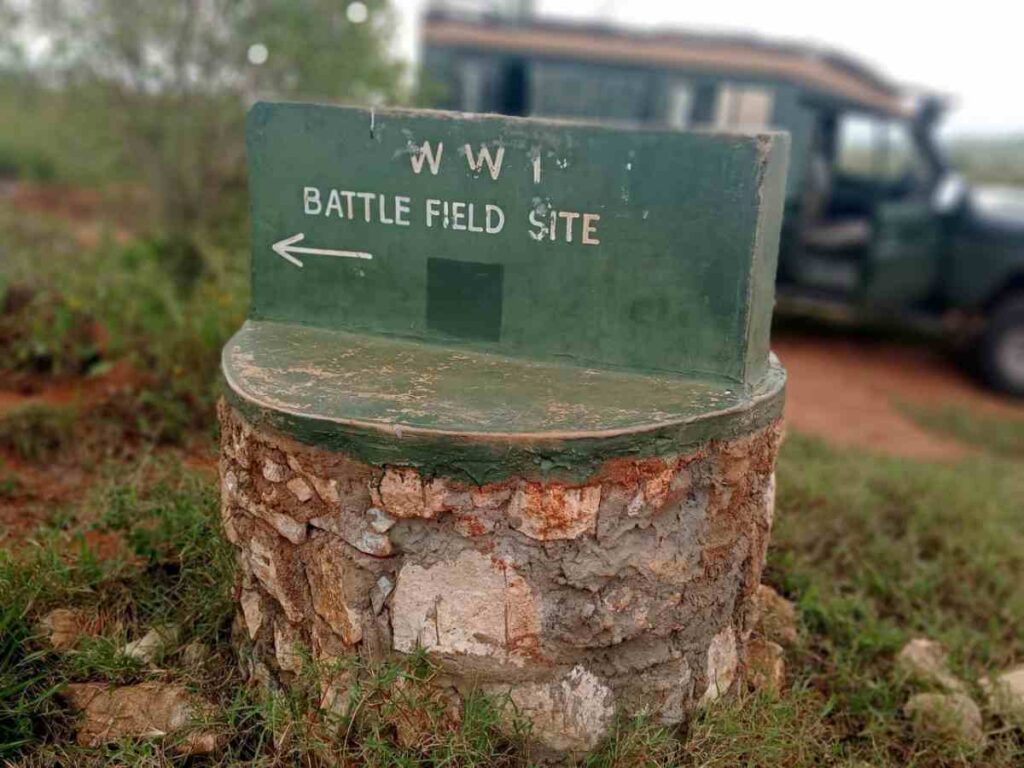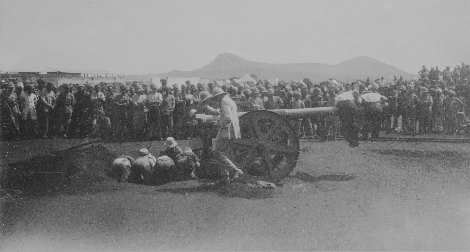 This gun was on board the British ship, HMS Pegasus, when she was sunk in the harbour of Zanzibar by the German ship, Koenigsberg, in September 1914.
She was salvaged and this photograph shows one of two guns which was used in the area. Another is mounted outside Fort Jesus.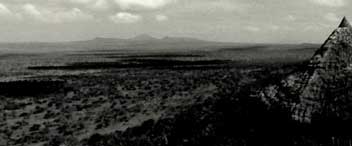 Mwakitau Hill is 10 km drive from Lions Bluff and is clearly visible from the Lodge.
You can take a tour to the top of the hill where there is an old British encampment.
DURATION: ½ DAY.
USD 50.00 PER PERSON (BASED ON A MIN. OF 2 PERSONS)
USD 40.00 PER PERSON (BASED ON A MIN. OF 4 PERSONS)